Australia's premier amateur winemaking society!
Our Next Event
Committee Meeting

Proud Sponsors Of


Eltham & District Winemakers Guild
Visit Website
50 years ago, a group of like-minded individuals gathered in Melbourne's north to share their experience of making wine in their kitchens or sheds, and to learn from one another how to improve the quality of their wines. Together they represented the cultural and generational diversity of migrants from many nations, who brought to Australia their love of artisan winemaking in many forms.
Today, the Guild is made up of members from all walks of life, and our annual Wine Show attracts over 500 entries in the most diverse categories offered in any Show nationwide.
We are men and women, young and old, from many cultural backgrounds: we share a love of fermentation and of making good things to share.

Fellowship through home winemaking
We work to nurture, promote and sustain the art of amateur grape winemaking, but we are also the most active group in Australia working to preserve the old art of country winemaking (wines made from fruit other than grapes: just wait until you have tried peach wine, raspberry wine or even broad bean wine!). Some of our members specialise in mead (wine made from honey) and cider making. Indeed, if you attend one of our meetings you are likely to meet people who also cure their own olives, grow their own food, and nurture bees.
We are always very keen to welcome new members, and to help them learn: right through from a first, tiny batch to managing a whole harvest, if that is what they would like to try!
Through invited guests, workshops and wine shows, the Guild provides opportunities to learn about winemaking and wine appreciation from each other and from professional winemakers. You will often have the opportunity to taste wines and other drinks made by members, and to learn how to make these yourself.
Our motto is 'Share, Learn, Enjoy' and we hope to share, learn and enjoy with you, too.
Our monthly Guild nights are something to enjoy and an opportunity to add to your knowledge.
The Guild meets monthly on the last Friday of the month – except December.
Visitors are most welcome, you don't have to pay to attend.
Come and see if our club is for you. The meetings are designed to be educational in a relaxed friendly environment.
Each month, guest presenters are invited to discuss a winemaking theme associated with either country or grape winemaking. Guest presenters include commercial winemakers, representatives from winery supplies or experienced Guild members.
Members are also invited to bring along wines for evaluation and discussion (or just to share!). These meetings are great for feedback on how to address any winemaking issues or concerns with wines currently being made.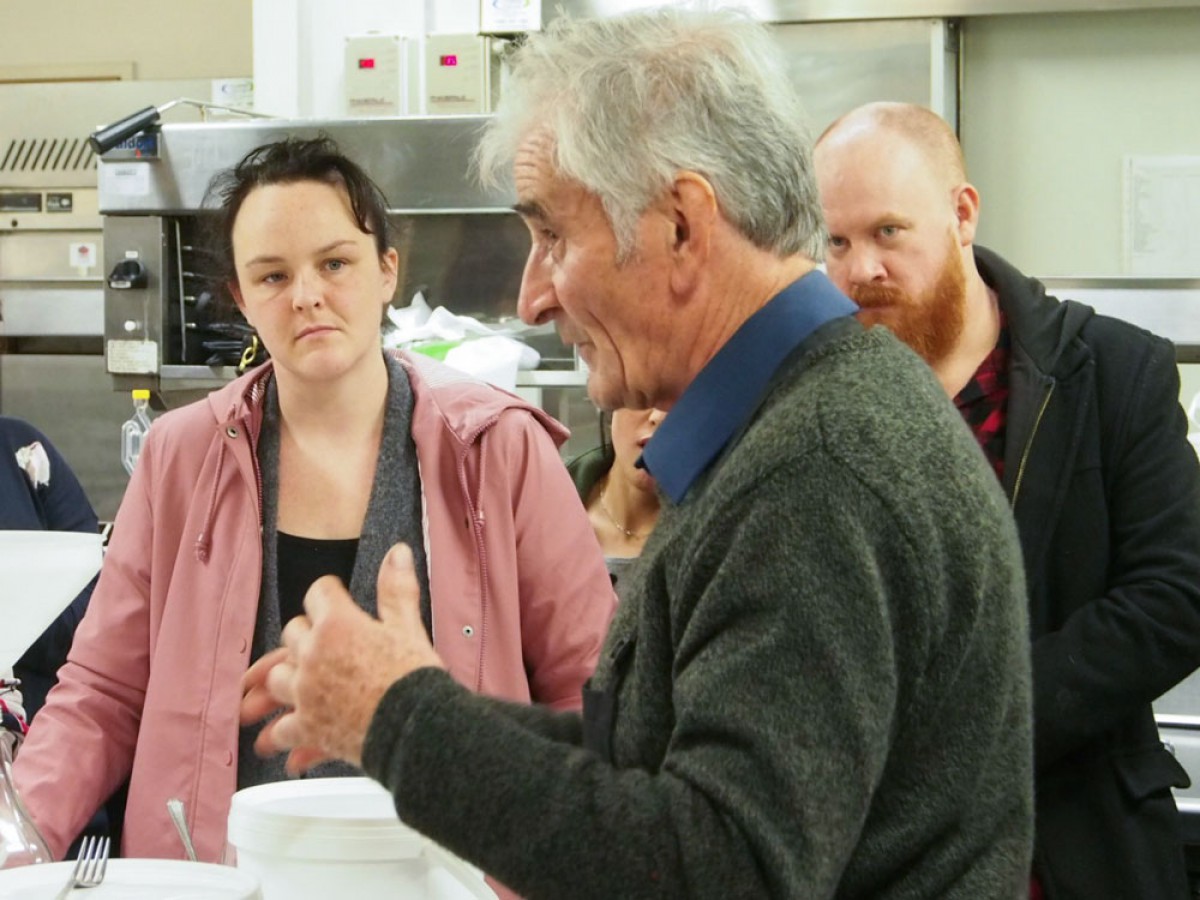 Advantages of Belonging to the Guild
Being a member of the Guild has the following advantages:

Amateur winemakers can improve their winemaking in a friendly, supportive environment.
Learn how to make interesting grape and country wines.
Opportunity to have wines evaluated by experts at Guild Nights or the Annual Wine Show.
Improved personal wine appreciation and knowledge.·
Access to website and monthly newsletter.
Ability to participate in social and wine related educational events.
Improved access to winemaking grapes, fruit and honey via Guild contacts.
Our Annual Wine Show
Our Annual Wine Show is a significant milestone event for the Guild.
It is the opportunity for our wines to be formally evaluated by experts to the same standards applied to commercial wines.
Wines by both members and non-members can be entered in the show. As indicated earlier, we are currently receiving over 500 entries comprising both grape a country wines.
Our Wine Show is currently the biggest amateur wine show in the southern hemisphere. Wines entered in the Show are judged on Saturday and then on Sunday (Open Day) all wines entered are available for tasting by members of the public.
Our Open Day is a great day out for the whole family with complementary food, workshops and demonstrations provided.